Did last week's TOWIE make you want to host a 1920s themed murder mystery party?
Now you can with
St Valentine's Day Masquerade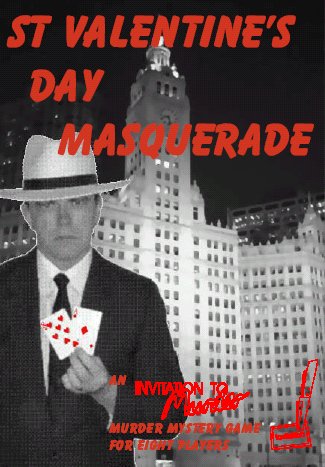 Set in Chicago in 1923…….the time of prohibition, gangsters and speakeasies….
Tonight is special…..
Tonight, there's murder in the air…
This is a murder mystery with a difference
It seems Danny 'Diamond' Ditali, the infamous rum runner and gang boss has a problem. Last night he ordered 8 hits by eight members of his gang.
But now he hears that one of his victims is now in the hands of the FEDs, and squealing like a pig. Yet all his gang reported success, so how can this be?
Who lied to him? Who is still alive?
Who Didn't Do It?