High Five is another Stephanie Plum murder mystery by Janet Evanovich.
Stephanie Plum is out of rent money and, unfortunately, out of bail skippers. So she throws caution to the wind and follows in the entrepreneurial bootsteps of Super Bounty Hunter, Ranger, engaging in morally correct and marginally legal enterprises.
Things don't go to plan.
A scumball blows himself to smithereens on her first day, a passenger she was chauffeuring stole her limo and her Porsche had a garbage truck fall on it…..But hey, nobody's perfect!
At the same time, she is trying to locate Uncle Fred, who has gone missing, and trying to avoid a homicidal rapist who wants her dead.
Throw in a will they won't they love triangle (should that be lust triangle?) and you are in for one hell of a ride.
A great read. Recommended.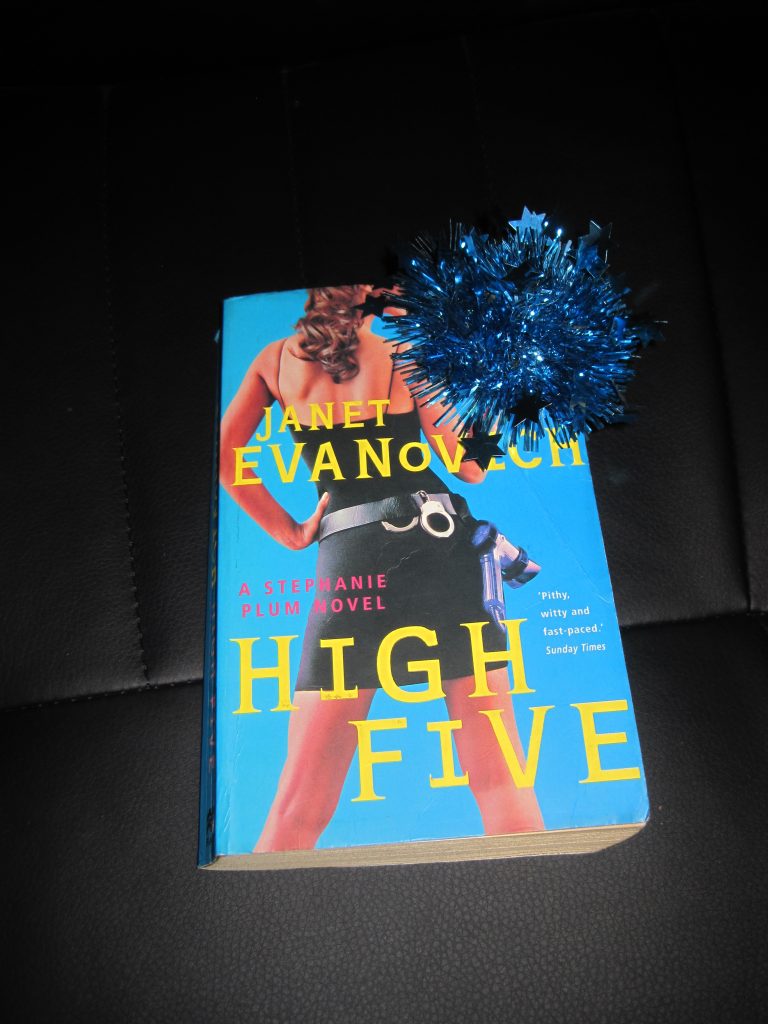 High Five by Janet Evanovich and all the other Stephanie Plum series are available from https://uk.bookshop.org/shop/city-adventurers
High Five is also available from Amazon