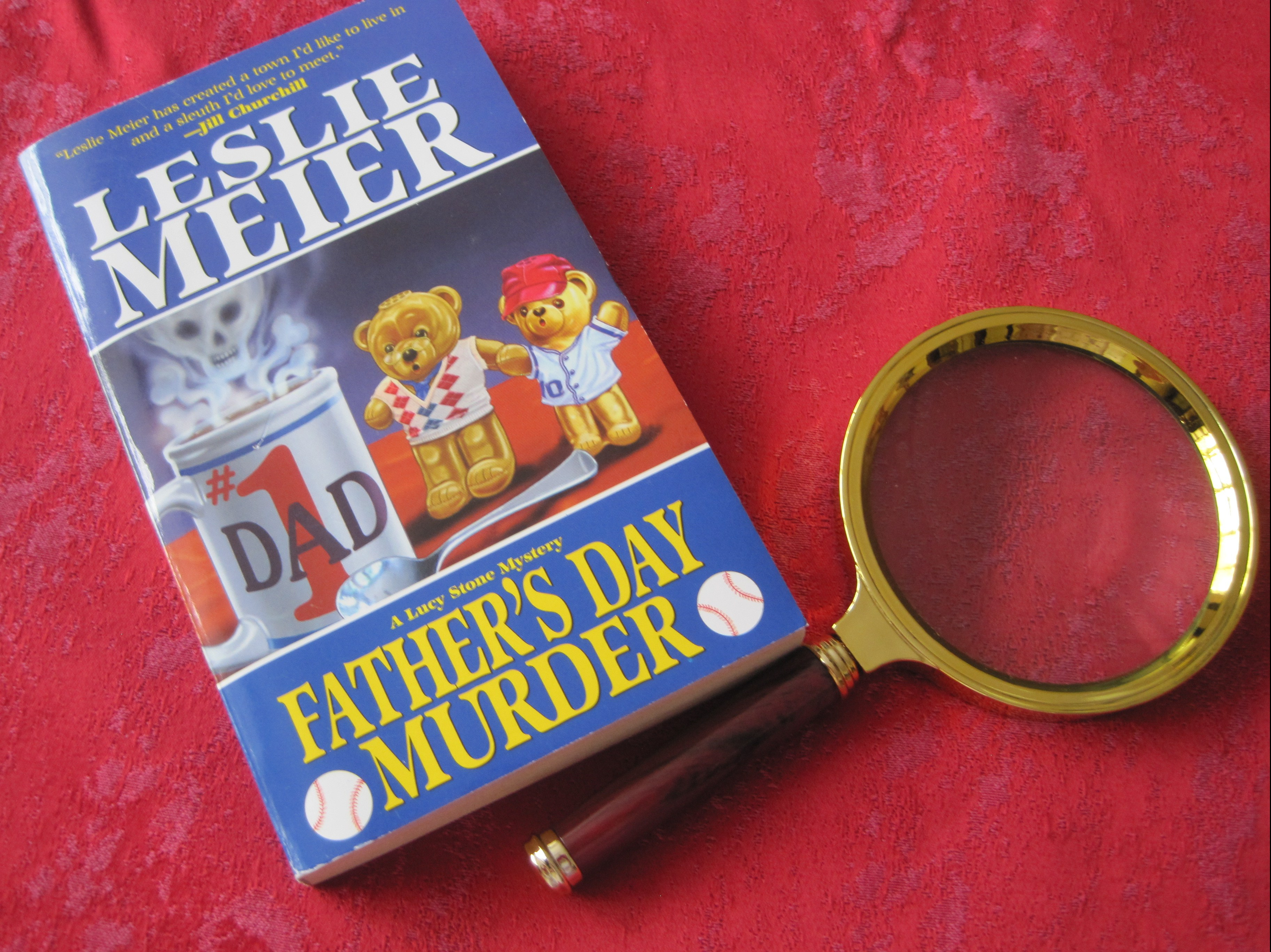 Leslie Meier books are available from https://uk.bookshop.org/lists/leslie-meier-lucy-stone-mystery-series
When her part-time reporting gig gives Lucy the opportunity to attend a Boston newspaper conference, she looks forward to the vacation from domestic bliss.
But upon leaving Tinker's Cove, she quickly discovers that alone time can be kind of…..lonely. And in between libel workshops and panel discussions, Lucy takes a guilt trip. She feels terrible that she won't be home to help her husband celebrate Father's Day.
But when Luther Read–head of a nearly bankrupt newspaper dynasty–suddenly drops dead, Lucy has other things to think about.
Murder, for instance.
She's not buying the theory that Luther died of an asthma attack. The man just had too many enemies. Always the intrepid snoop, Lucy vows to investigate. But she can't help wondering if her name will end up on a byline–or in an obit…..
Father's Day Murder is the 10th book in the Lucy Stone mystery series. It was published in 2004.