If you love James Patterson books but don't have the time to read a full novel, this is the book for you. Billed as "stories at the speed of life" is a BookShots short story book. Break Point is only 119 pages long. Written by James Patterson with Lee Stone, I managed to rattle through this book in a day.
I'm not a fan of short stories and wondered how this would stack up against a "full size" book. I need not have worried. The book allows characters to develop, while the story of a body guard and a tennis star is fast-paced. I'm not a massive tennis fan either but that didn't stop me liking this book.
Would recommend this book. You don't need to be a sport lover to enjoy it.
Plot
One point away from winning the French Open, tennis star Kirsten Keller breaks down and flees the court in tears.
Keller has been receiving death threats. Terrified and desperate, she hires former Metropolitan police officer Chris Foster to protect her at Wimbledon.
As the championship progresses, Keller's tormentor gets ever closer. And the threats become horrifyingly real.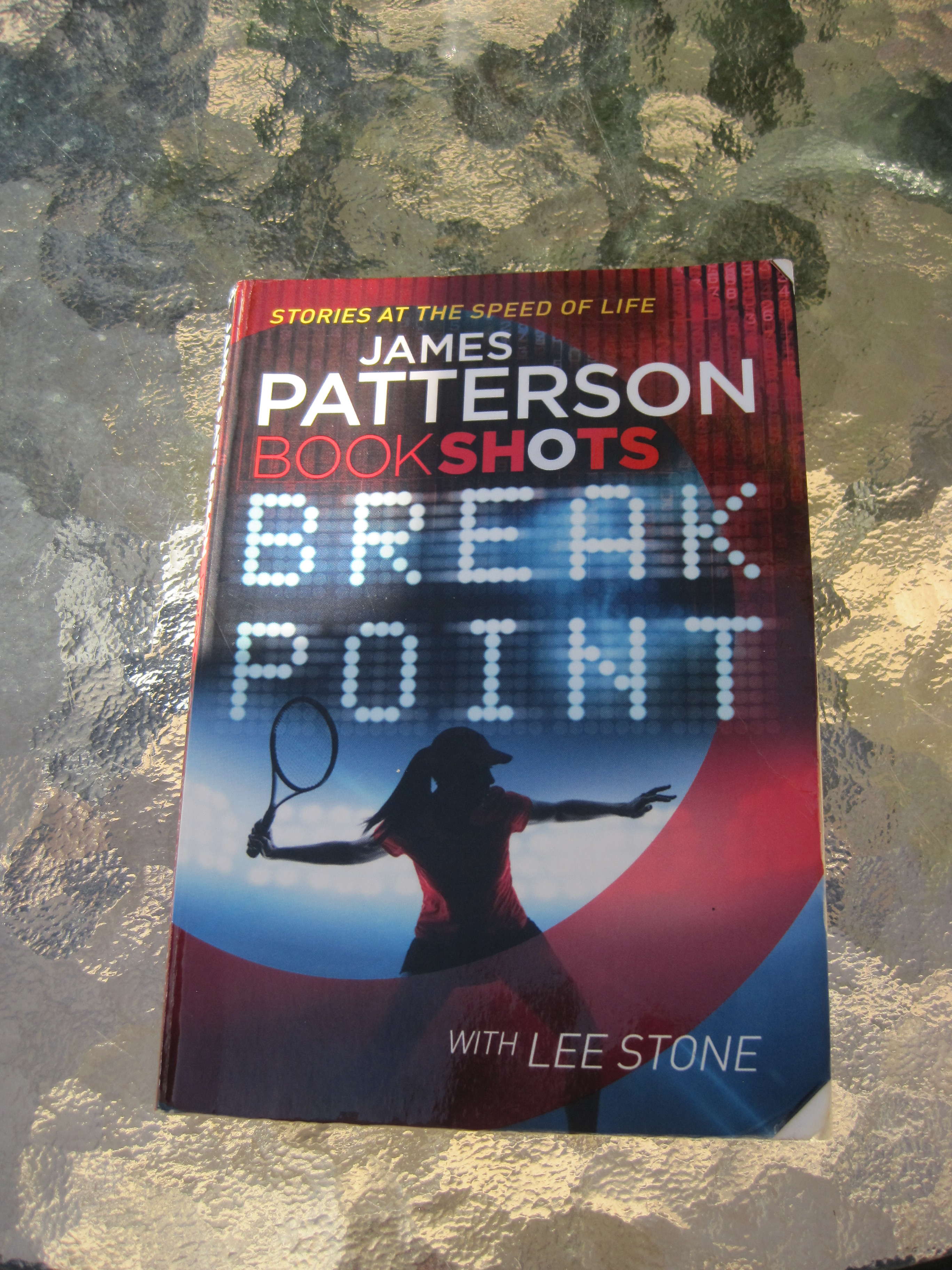 Available from Amazon