Settled back to read another Agatha Raisin story. This one, called Agatha Raisin and Love Lies and Liquor, was a bit different to the others with kidnapping, money laundering, criminal gangs etc as well as the murders to be investigated.
I seem to be reading these out of order, as her love interest, James Lacey, is now her ex-husband. Think he'd only just proposed in the last book I read! Anyway, he is still living next-door and has invited Agatha to go on holiday with him.
Unfortunately, it's not the romantic reconciliation of her dreams but a trip down memory lane to a seaside resort James remembers from his childhood. Just as we discovered a couple of years ago, places you remember fondly from your childhood change and Snoth-On-Sea had become very rundown. Even the "posh" hotel was faded and lacking in guests and decent food.
Over dinner, Agatha has an altercation with one of the few guests. That same guest is then found dead in suspicious circumstances and Agatha is prime suspect.
The victim was an unlikeable woman, who was on honeymoon with her latest husband, her son and his wife and her long-term friend and his wife. Why would you take such a crew on honeymoon? And why would your long-term friend ask a prime suspect (Agatha) to investigate your murder?
Glossing over this point, Agatha gets underway with her investigate and discovers the victim had a succession of bad-boy husbands with links to the criminal underworld. More than once Agatha finds her life in danger……..and there are innocent deaths along the way making this a slightly different read to normal.
As the story progresses, Agatha finds out who she can rely on, as her friends and colleagues rush to her aid.
An interesting read.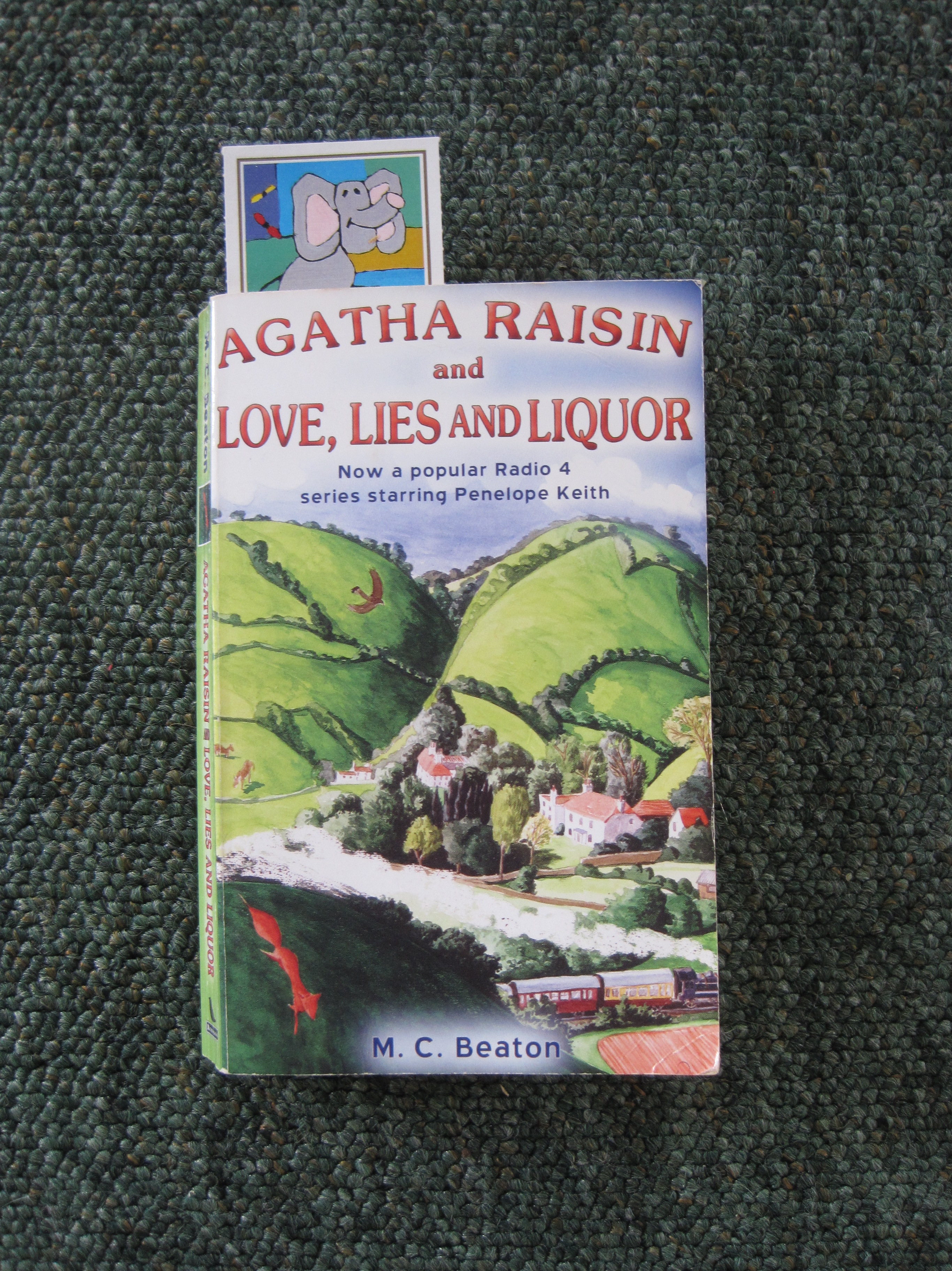 Plot
Agatha Raisin thinks she's in for a treat when her ex-husband James Lacey invites her on holiday but – horrors! – his idea of an idyllic break is the small, run-down resort of Burryhill-on-Sea.* And from there on things go from bad to worse, so when a fellow guest in their hotel is found murdered, Agatha herself is chief suspect – and has to solve this case from a locked police cell!
All the Agatha Raisin series are available from https://uk.bookshop.org/lists/m-c-beaton-the-agatha-raisin-series
* The Amazon description gives the seaside town as Burryhill-on-Sea but in my copy of the book it was Snoth-On-Sea. No idea why it was changed.
Available from Amazon
Also available on Kindle