Murder in the Dark by Kerry Greenwood is Book 16 in the Phryne Fisher series. I came across it the other day while browsing for a new book and was drawn to the title. It wasn't until I got it home I realised it was part of the Miss Fisher Murder Mysteries that are being shown on TV.
Murder in the Dark is available from City Adventurers Solve The Murder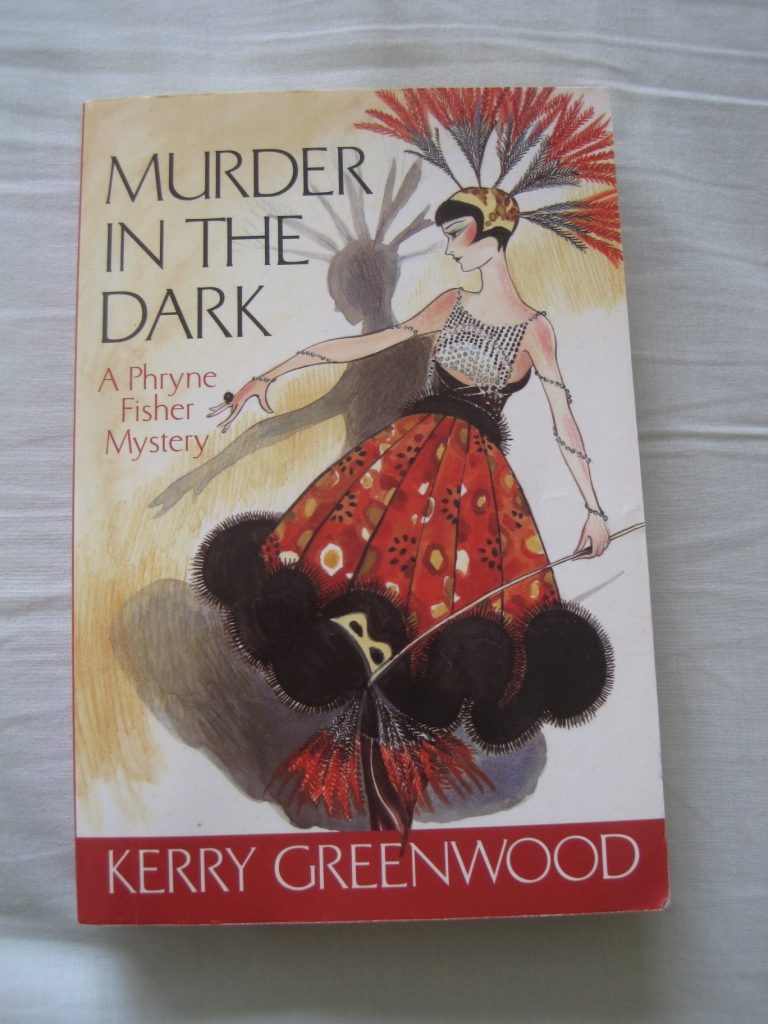 Available from Amazon
It's Christmas, and Phryne has an invitation to the Last Best party of 1928, a four-day extravaganza being held at Werribee Manor house and grounds by the Golden Twins, Isabella and Gerald Templar. She knew them in Paris, where they caused a sensation. Phryne is in two minds about going when she starts receiving anonymous threats warning her against attending. She promptly decides to accept the invitation – after all, no one tells Phryne what to do. At the Manor, she is accommodated in the Iris room, and at the party meets two polo-playing women, a Goat lady (and goat), a large number of glamorous young men and a very rude child called Tarquin. The acolytes of the golden twins are smoking hashish and dreaming, and Phryne finds that the jazz is as hot as the drinks are cold and indulges in flirtations, dancing, and mint juleps. Heaven.
It all seems like good clean fun until three people are kidnapped, one of them the abominable child, and Phryne must puzzle her way through the cryptic clues of the scavenger hunt to retrieve the hostages and save the party from disaster.