The Egg And Spoon Race – A Murder Mystery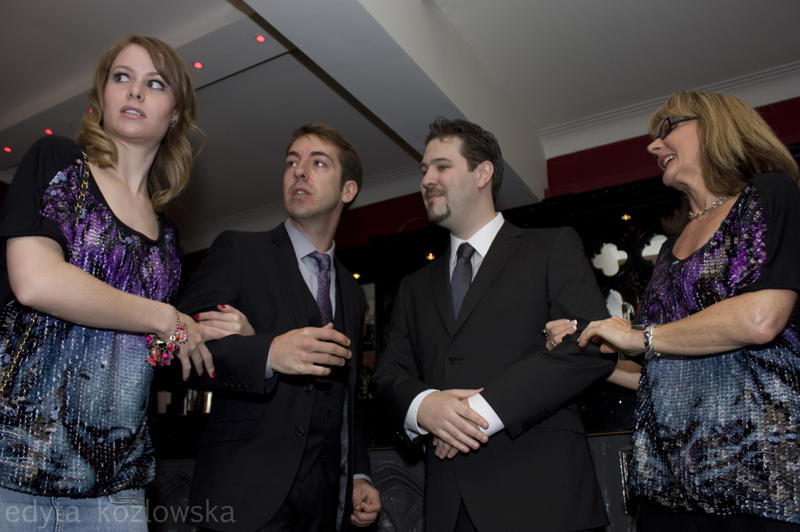 In 2011, Benedict Egg and Runcy Spoon were locked in a vicious battle.
Both were rivals in the field of electronic innovation.
Both were concerned about the problem of sustainable energy.
Both were racing to find a solution.
 But only one could win The Egg and Spoon Race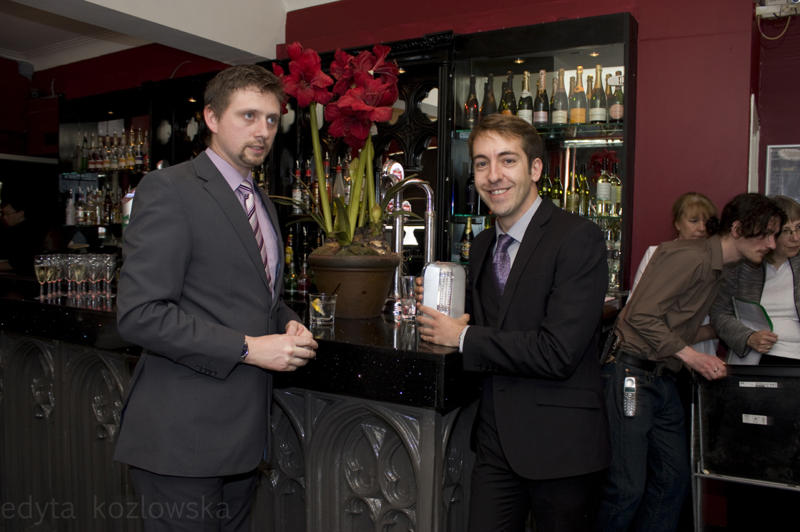 It appeared to everyone that Benedict Egg may have won, when he announced a press conference. But, as Benedict demonstrated his companies exciting discovery there was a fatal accident!……….Or was it?
Maybe this was no accident but MURDER!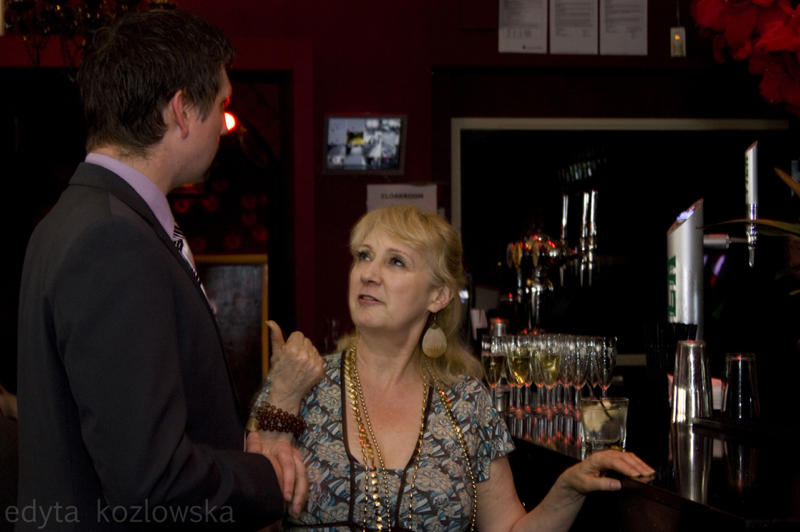 It was up to the audience, with the help of Chief Inspector Fawken Knife, to determine the guilty party.
So who do you think did it?
David McKechnie as Benedict Egg and Chief Inspector Fawken Knife
Toni Brooks as Faye B J Egg
Gemma Slade as Molly Coddled
Dezzi Lloyd as Eau Bergine
Anthony Bird as Runcy Spoon
Mark Scott as Al Bumen
Catherine Skeggs as Sue Flay
Photography by Edyta Kozlowska