Hardboiled detectives aren't just found on the mean streets of Raymond Chandler's Los Angeles…….They can also be found in the parochial Welsh town of Aberystwyth……..
Well at least that's where Malcolm Pryce's hardboiled detective can be found.
This Aberystwyth is run by shady Druids. There are whelk-stalls as well as sexy dancing girls. And even an ice cream bar where a private detective can drown his sorrows.
Some reviewers have described the novel as more Pratchett than Hammet. And what's wrong with that?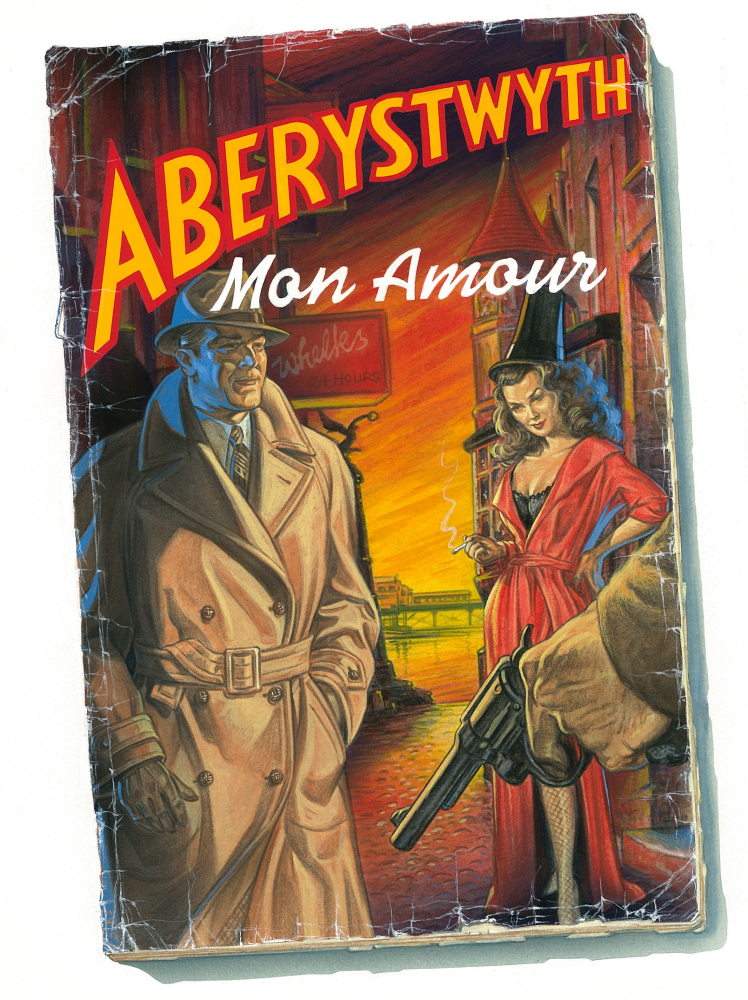 Aberystwyth Mon Amour
"Schoolboys are disappearing all over Aberystwyth and nobody knows why. Louie Knight, the town's private investigator, soon realises that it is going to take more than a double ripple from Sospan, the philosopher cum ice-cream seller, to help find out what is happening to these boys and whether or not Lovespoon, the Welsh teacher, Grand Wizard of the Druids and controller of the town, is more than just a sinister bully. And just who was Gwenno Guevara?"
Aberystwyth Noir – Solve The Murder
Available from https://uk.bookshop.org/lists/malcolm-pryce-the-louie-knight-series-aberystwyth-noir