The first in a series, this book explains how and why Donna became a housewife assassin. American mom mixed with thriller containing plot twists and a fair smattering of sex. (You have been warned)
When Donna Stone's husband is killed by a car bomb as she is in labour with their third child, that's not her only shock. She soon finds out that he worked for Acme, a shadow government agency that spends its time bumping off bad guys.
What's a single mom to do? Get revenge on his killers, that's what.
Donna is persuaded to take his place as a government assassin pursuing a terrorist group called The Quorum, and so the Housewife Assassin is born.
The Housewife Assassin's Handbook (Housewife Assassin Series, Book 1) by Josie Brown has been described as "Murder, suspense, sex–and some handy household tips."
Can Donna interpret the clues?
Can you spot the signs ahead of her?
A real page turner!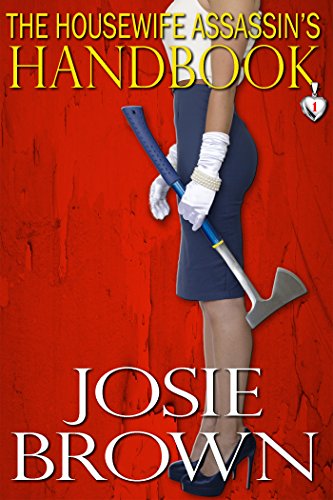 The Housewife Assassin's series is available from https://uk.bookshop.org/lists/josie-brown-the-housewife-assassin-s-series