Lloyds investigator, Larry Sullivan, hears a whisper that Harper Tankers may be heading for some trouble. But the more he investigates, the less people are willing (or able) to tell him……
He knows he must be on the trail of something big.
Meanwhile, two men are due to hijack a tanker. Both are employed by Sheikh Gamal Tafak. One is Le Cat, an Algerian, who kills without compunction. The other is an Englishman called Winter, who prides himself on the bloodless finesse of his work.
When the hijack of the oil taker happens, there is more at stake than just the oil it contains.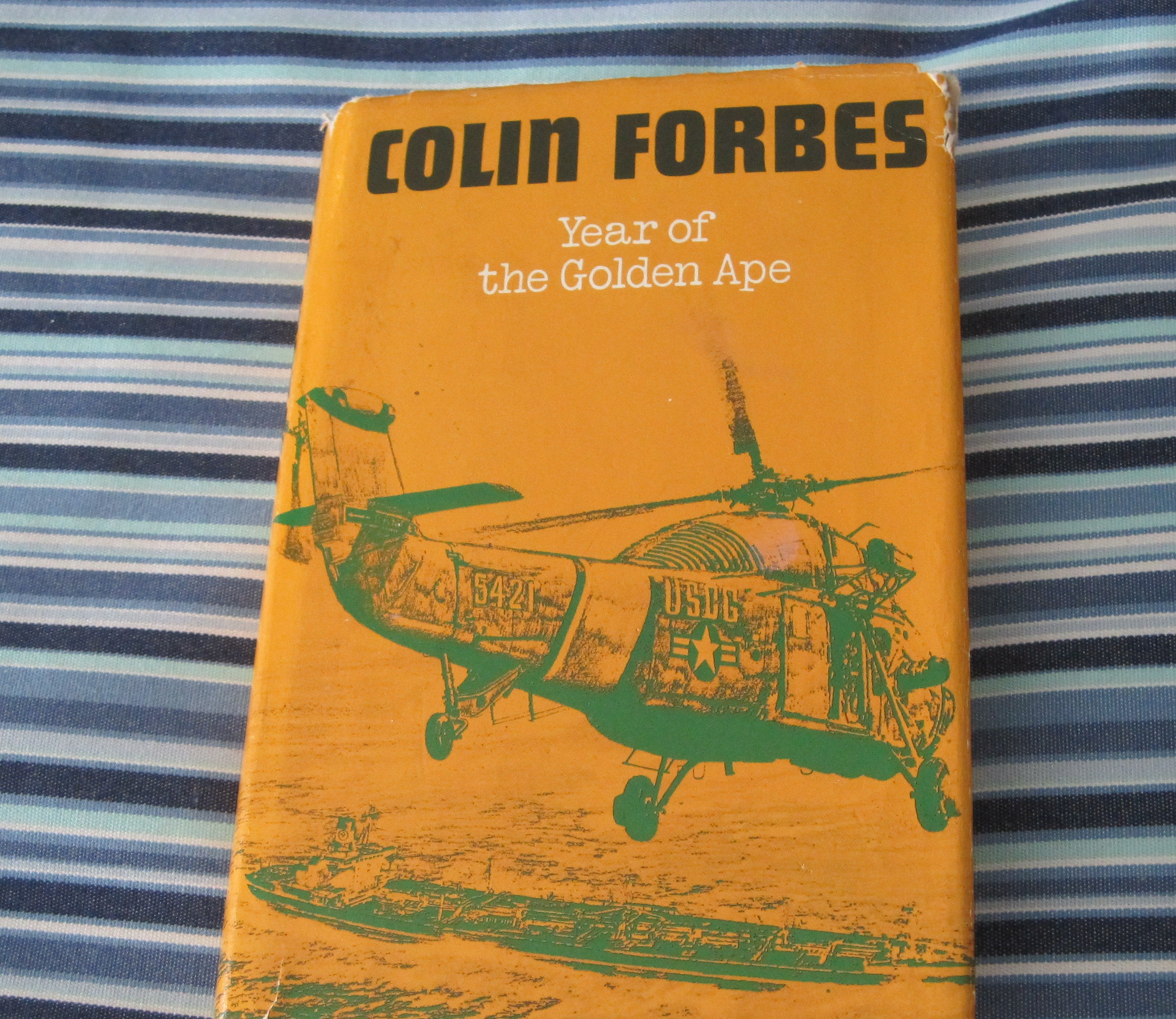 First published in 1974, the book give an insight into the world of dynamics at play during the 1970's, when oil was more precious than gold.
It also takes place at a time when computers were a new thing. Very expensive to install and not very trusted. Hence, when a machine suggests something is wrong, people are not sure if it is to be trusted over a man.
Sign of the Times
Reading this immediately after reading "The President is Missing", set in the present day (2019), where computers run everything, the difference is stark. In both books the terrorists are attacking the power of the West and the ones in control. But in one book the terrorists are attacking the people in control, whereas in the other they are attacking the computers.
Another thing that strikes you is the difference in how things are reported.
In the 1970's Governor MacGowan had to personally phone local radio and TV stations to stop them broadcasting details of the hijackers demands. Although he worried that the hijacking could potentially be broadcast by someone else if they had broadcasting facilities.
Now, everyone with a smartphone and internet access has the facility to broadcast.
A further difference highlighted in the books was the make up of the crisis team. In Year of the Golden Ape, the team discussing how to handle the crisis is solely comprised of men. The newer book has a number of women in positions of authority.
And while Betty Cordell is described as an expert markswoman in the Year of the Golden Ape, that's not what her main role is in the book.
Available to read on Amazon