Beware the Isolated Easter Bunny was a 7 day murder mystery event produced by Murdered For Money. Previously performed as a physical murder mystery event, Bridget Wilkinson has rewritten it to be performed over Zoom.
We bought tickets for the first performance of "Beware the Isolated Easter Bunny" that ran from 7 April to 13 April 2020. This game was repeated the following week.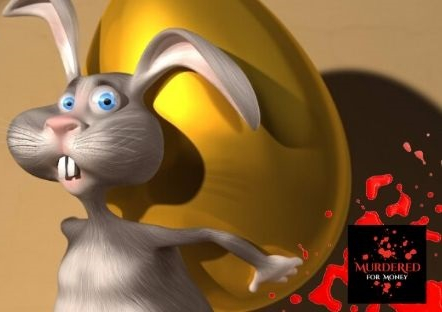 Synopsis
Every year, the online retailer, Andazoom, hosts its gala banquet in the heart of London to unveil the winner of their Easter Egg of the Year competition. With over 4000 entries received from prestigious chocolate factories across the world, competition is fierce.
Unfortunately due to a worldwide pandemic the gala is unable to go ahead as planned, but not to be defeated, the unveiling of the winning egg will now take place online. Will 'Wonky Chocolates' grab the prize for the third year in a row, or will the arrival of the Easter Bunny scramble their dreams..
The set up
Spread over 7 nights, the actors in isolation, performed their scenes that were sent to the audience. We studied the video footage and tried to unravel the clues, until, at the end of the week, we were able to interrogate the suspects via a couple of live zoom meetings. A private Facebook group was also set up for ticket holders.
Review
Each evening we received new videos and clues to consider. Sometimes the clues arrived a little late, but that could be due to the email system straining with everyone suddenly working from home. So if we missed them that night, we watched the clues in the morning.
We came up with charts of possible motives and deduced the means of the murder(s). We spent a long time narrowing down the murderer…..and we still got it wrong!
But we had spent a very happy week trying our best to solve the murder. 
So much so, that we have recommended the mystery to other people, who have also enjoyed it.
And we have signed up for their next mystery – Death by Diamond.
Next Murder Mystery
Death by Diamond – An online murder mystery challenge begins on Tuesday 5 May 2020. Tickets are available from Eventbrite.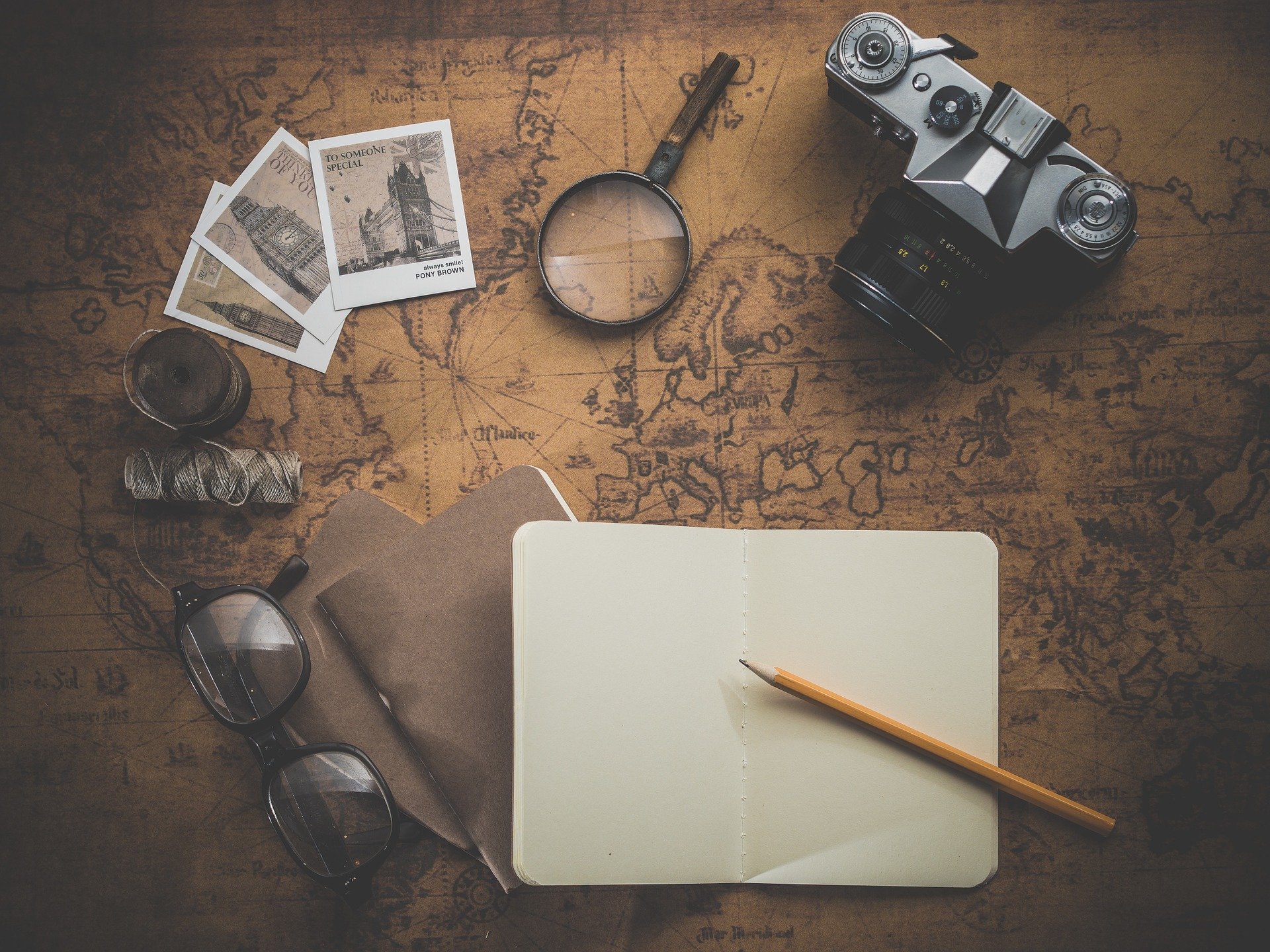 Join City Adventurers and discover mysteries…..
Join our club for people who want to live life to the full. Just click the link and join the club