On 1st August City Adventurers traveled back in time to solve the case of Murder In The Grand.
Al Scapone , Godfather of the infamous Scapone family, had been found dead in his office at his club known as "The Grand". There was no doubt Al Scapone had enemies, but it seems his murder may have been perpetrated by someone close to him, rather than by a rival gang……
With teams spread across the world from London to Los Angeles, we pieced together the evidence and made our conclusions. Some of us got it right (some of us didn't) but we all had a fun evening watching the Red Herring performers and raising money for charity.
While City Adventurers were raising money for Life After Cancer and Macmillan Cancer Support, there were other fundraisers at the event – Savoy Theatre Monmouth, Rennie Grove Hospice Care, Childhood Tumour Trust, Welholme Works and Watford Mencap. The event was expected to raise around £600 to be shared between the charities.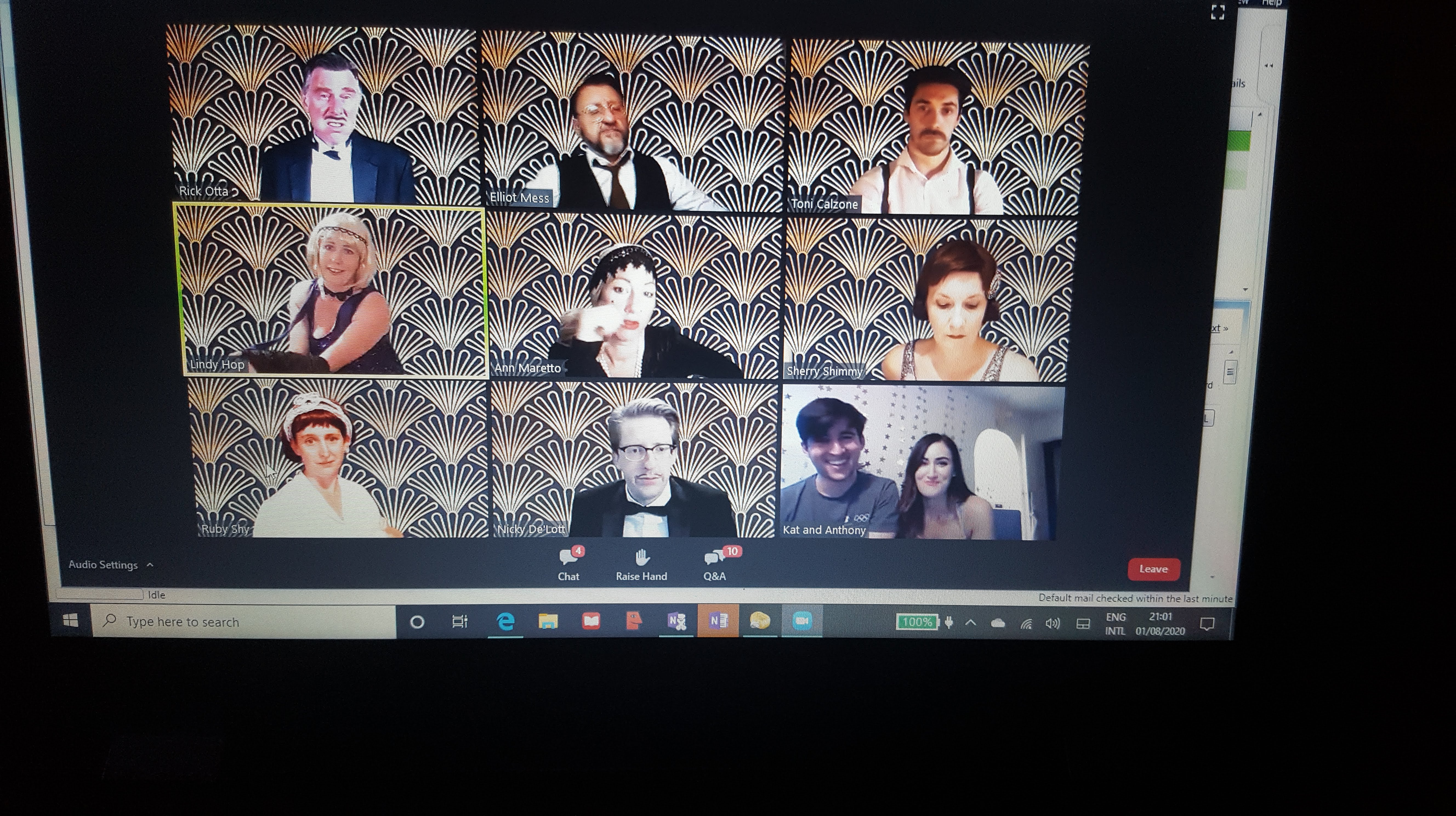 Join City Adventurers and solve a murder…..
Join our club for people who want to have adventures. Just click the link and join the club
Or support me by buying a coffee.
Buy me a coffee