Guest Blog by Ian Thirkettle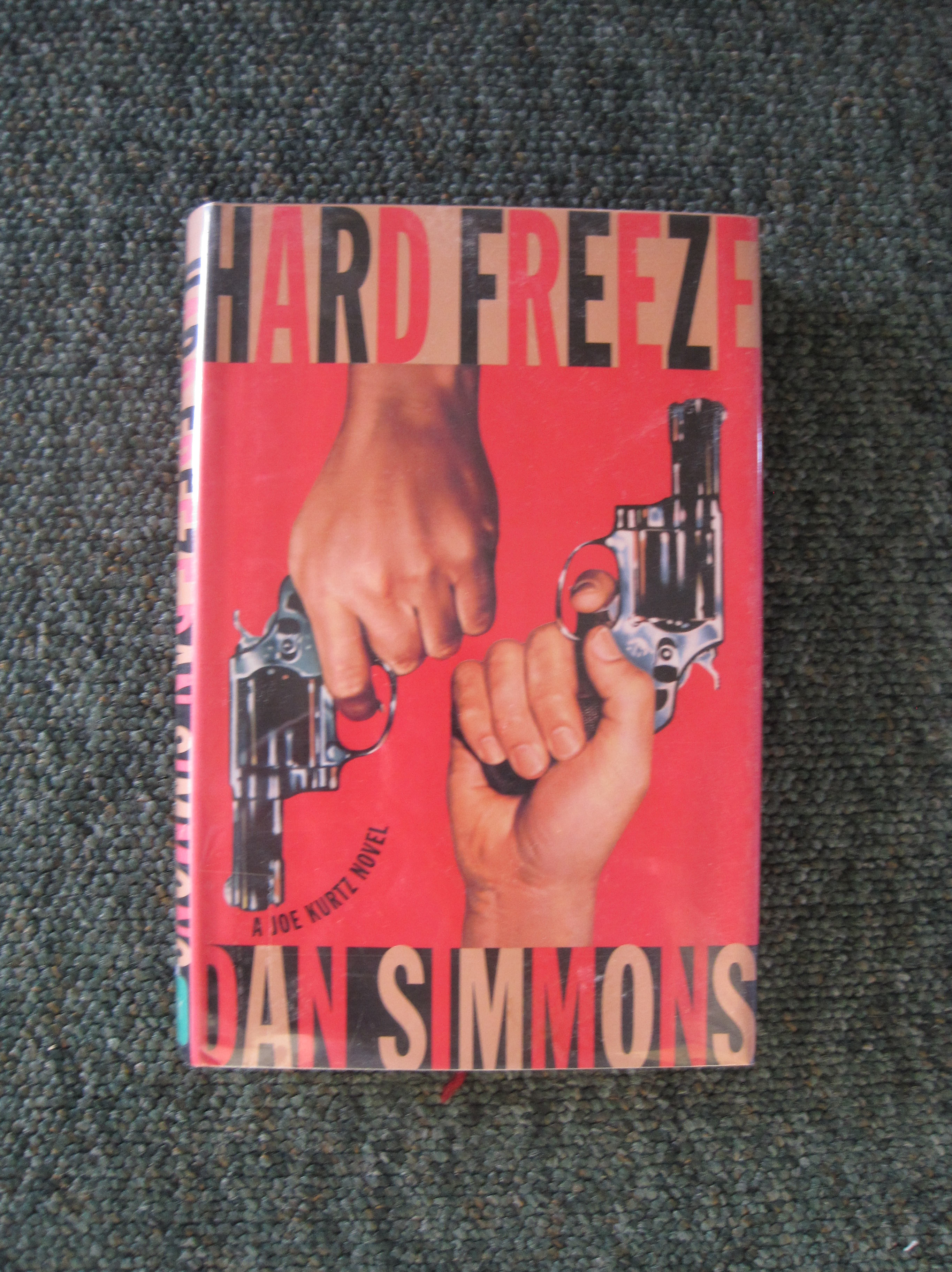 I just read the second book in the Joe Kurtz series by Dan Simmons. The series has three books; Hardcase, Hard Freeze, Hard As Nails.
I enjoyed the second as much as the first and I am looking forward to reading the third.
Joe Kurtz is an ex con and ex private eye who inhabits the grey margins at the edge of society. He went to prison after avenging the death of his lover. But now he's out and also out for revenge.
I read the first Joe Kurtz book, Hardcase, after reading this review on the back cover; "The toughest dark 'hero' in crime fiction since Parker."–Denver Post.
This struck a chord with me as I had read a lot of the Parker books. These books were written by Donald E. Westlake (published under the pen name Richard Stark). There are twenty four books in the series written between 1966 and 2008. In the early 1990s I was working in Croydon. This was quite a commute for me so I needed a good supply of books for the journeys. I joined the local library in Croydon where I came across one of the Parker books. I was hooked, over the weeks I went through their whole stock, probably about a dozen or so books.
Parker is a ruthless career criminal. He is callous and uncompromising, he does however live by one ethical principle: he will not double-cross another professional criminal. Inevitably, one of his fellow criminal tries to double cross him at which point all bets are off and he is out for revenge.
This is the common element between Parker and Joe Kurtz, they are revenge stories.
Parker, as a character, has appeared in film once. This is the 2013 film 'Parker' and he was played by Jason Stratham. The film was based on the 19th Parker book, Flashfire. I enjoyed the film, Parker could have been played a bit meaner perhaps. Some times when you see a character from a book portrayed on screen it is nothing like you imagined but this was OK, didn't spoil the enjoyment of the film.
Several other books have been made into films but the name of the main character was changed. 'Point Blank' is on the list which I will have to rewatch.
So far Joe Kurtz has not appeared in film. (Although there is a Joseph Kurtz who works behind the camera)
So the route from Parker to Joe Kurtz. Here is the evidence;
1. Dan Simmons dedicated the first book to Westlake/Stark
2. In one of the books Kurtz is asked if he knew his father. He replies "My mother was a whore. I didn't see much of her even before the orphanage. Once when she was drunk, she told me that she thought my old man was a thief, some guy with just one name and that not even his own. Not a second-story guy, but a real hardcase who would set up serious jobs with a bunch of other pros and then blow town forever. She said he and she were together for just a week in the late sixties."
Well I'm convinced.
---
All these books are available from Amazon