Having a clear out we came upon these murder mystery books by S T Haymon. All are available from Amazon.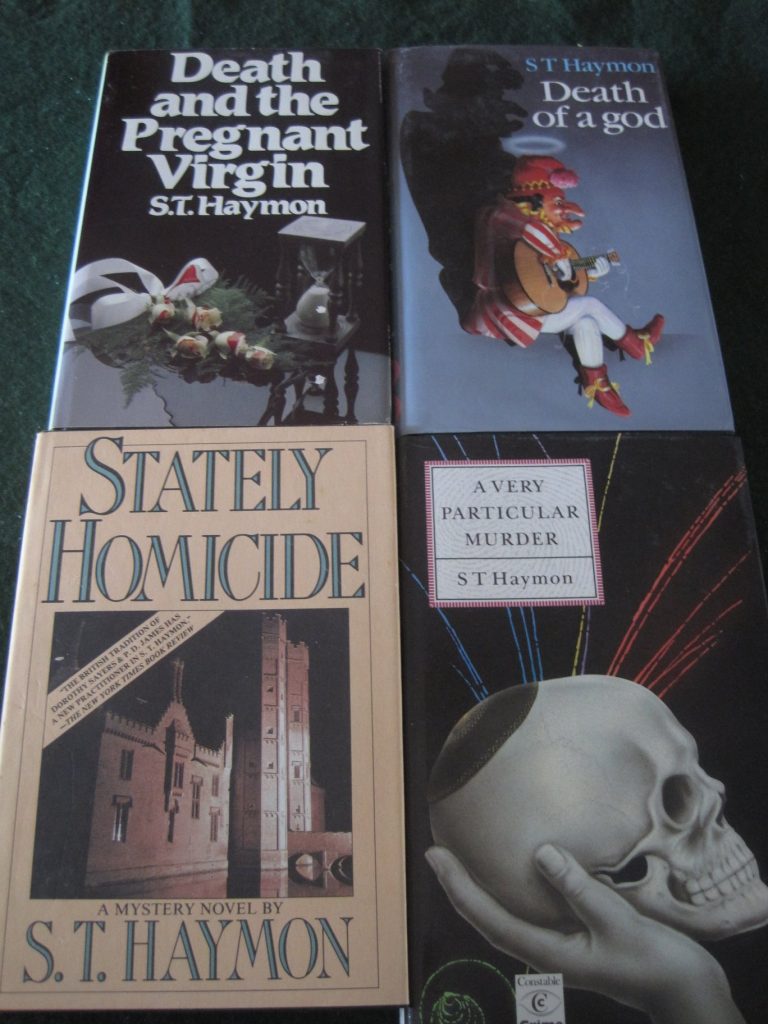 Death And The Pregnant Virgin was originally published in 1980. It was the first crime thriller to feature Detective Inspector Benjamin Jurnet. The action starts in a small village in Norfolk. Nearby an ancient statue has been discovered, and a cult has been formed around it. Suddenly there is the death of a visiting pilgrim…..
Death of a God takes place at Easter in Angelby. In the market place three crucifixes, with life size effigies, have been erected. The town, however, is more concerned with the visiting pop-group, Second Coming, whose lead singer is a local boy. But soon a different figure is hanging dead on the centre cross.
In A Very Particular Murder someone wants Tawno Smith dead. But the wrong person drinks his poisoned orange juice. The theft of Tawno's scientific paper points to professional jealousy as the motive, until later events show him to be a man with a dark and fiery past.
Stately Homicide weaves a dark, psychologically acute tale of murder with detection in a stately English home. Detective Inspector Ben Jurnet is visiting Bullen Hall in the Norfolk countryside and is invited to attend the party that evening for the departing curator. As he is at a loose end he decides to do so, although he hardly knows anyone at the event. After the party the new curator, Chad Shelden, is found dead in the moat and Jurnet is sent to investigate.