The City Adventurers were in Edinburgh, birthplace of Sir Arthur Conan Doyle. So it was only fitting we help Conan Doyle's greatest creation, Sherlock Holmes, in solving a mystery.
And so it was that we found ourselves investigating A Highly Suspect Murder Mystery…….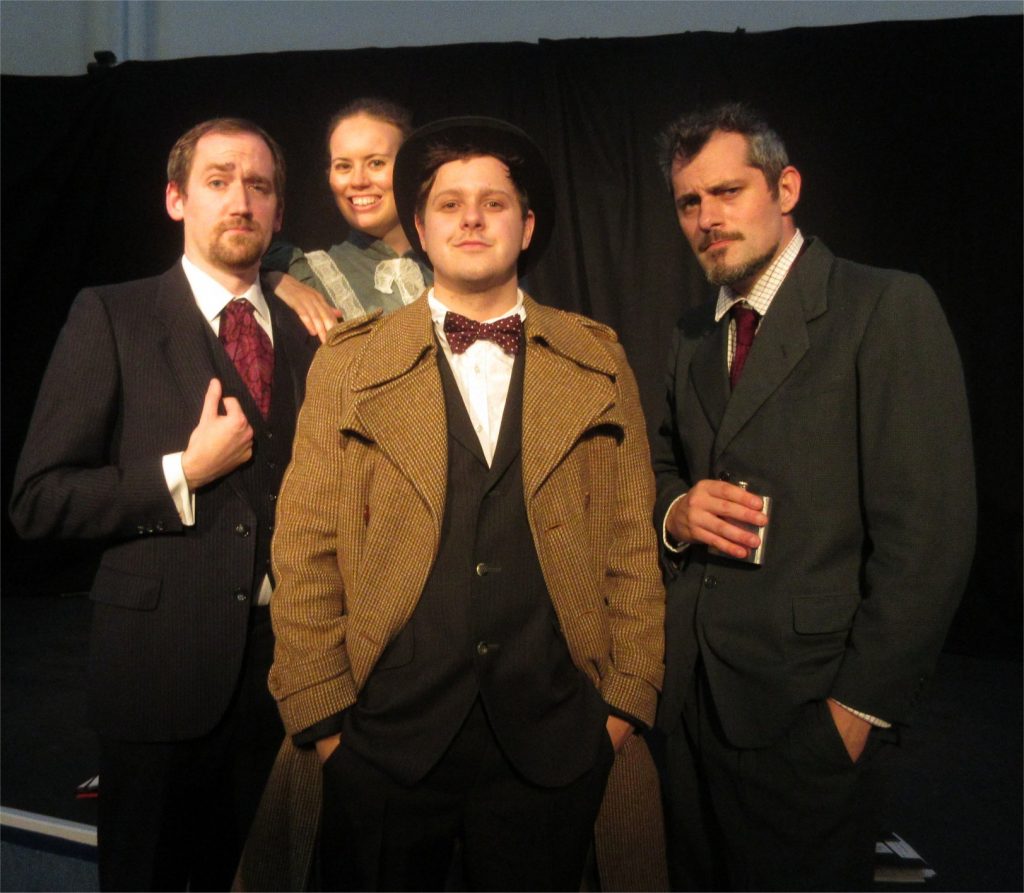 We joined the mystery maestros from the Highly Suspect theatre for an interactive murder mystery taking part in the Edinburgh Fringe Festival.
HIGHLY SUSPECT are based in Carlisle, Cumbria. They are experts in creating deadly, exciting and hilarious murder mysteries that take an evening to solve. Unfortunately we only had an hour to do so, making it a rush to try and read the clues while watching the action on stage.
Also, from the time they planned their show, to the time it took place, covid-19 restrictions changed. Consequently they had enough clue sheets to hand out to a socially distanced audience but not enough for a full theatre. To get over this, they made the clues available online and allowed the audience to use their phones. Being more pen and paper sleuths, we tried to absorb all the details we could before passing the information on to other audience members.
With time to fully digest the clues and watch the show, we are sure we would have deduced the guilty party. As it was we were close, but not close enough. We'd missed something vital…..
A second team of City Adventurers visited on another night and had the same problem. Do you hang on to the clue sheets and try to read everything but miss the acting or just sit back and watch the show? They missed a different vital clue to us!
If (when?) the City Adventurers are in Carlisle, we hope it will coincide with one of their performances. HIGHLY SUSPECT were great fun to watch and we hope to see more of them.
THE DEATH OF THE GREAT DETECTIVE
"…We had just lain to rest our most difficult and disturbing case of our careers to date, and brought the villanous butcher of Baker Street to justice. Celebrations were to begin in earnest when the unthinkable occured. The fate I had long feared. Sherlock Holmes, The Great Detective, is dead. Apparently killed in his bed, the door locked from the inside and no signs of forced entry. It will take a better man than I to solve this puzzle and avenge my friend." Dr John Watson.