Watching a TV quiz show, I was surprised by a question asking which author was set on fire while playing cricket at Lord's. I correctly guessed Sir Arthur Conan Doyle but wanted to know more of the story about the man behind Sherlock Holmes.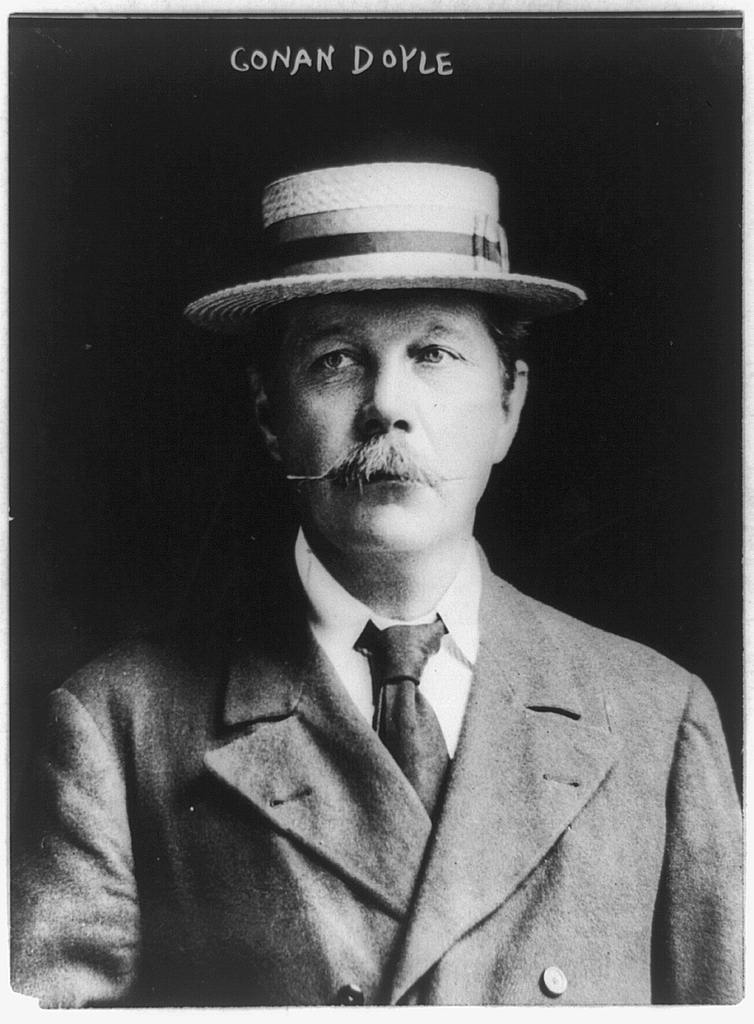 First Class Cricket
Sir Arthur Conan Doyle played for MCC until 1907. He finished with 231 runs at 19.25 and a solitary wicket. His only wicket was off the greatest English batsman of the era. Conan Doyle had dismissed the great WG Grace at Crystal Palace on 25th August 1900.  In recognition of the feat, he composed a poem about it.
The pair met on the cricket pitch again when MCC played Kent at Lord's in 1903. This time, however, Conan Doyle and WG Grace both played for the same side.
Doctor on fire!
Conan Doyle himself noted in Memories and Adventures:
"His first delivery I hardly saw, and it landed with a terrific thud upon my thigh. A little occasional pain is one of the chances of cricket, and one takes it as cheerfully as one can, but on this occasion it suddenly became sharp to an unbearable degree. I clapped my hand to the spot, and found to my amazement that I was on fire. The ball had landed straight on a small tin vesta box in my trousers pocket, had splintered the box, and set the matches ablaze."
Luckily there were at least two qualified doctors around.
On his return to the pavilion, WG Grace greeted Conan Doyle with the comment: "Couldn't get you out — had to set you on fire."
For more on the match see Abhishek Mukherjee's report.