Death in Paradise returns to UK screens this month
This will be the eighth series of the British-French crime drama television series.
Series 1–3 starred Ben Miller as the lead detective, DI Richard Poole. He was replaced by Kris Marshall as DI Humphrey Goodman for series 3–6.  The current star, Ardal O'Hanlon, took over the lead role at series 6. He plays DI Jack Mooney.
The programme is filmed on the French Caribbean island of Guadeloupe which represents the fictional Caribbean island of Saint Marie. The island is shown to have an airport, a fishing harbour and a marina, a market, numerous hotels, bars, restaurants and beaches, plus a university, a volcano, a rainforest, and some sugar plantations.
Working out how it was done
Working out how the murder was done is as important and intriguing as who committed the crime.
Each episode begins by showing the events leading up to a murder. It introduces the victim and the suspects to the audience. It also gives views a chance to see the beauty of the island.
Once the murder has been committed, the police force of Saint Marie arrive to carry out investigations. At this point there is usually something that doesn't seem quite right. The lead DI will notice a flower out of place or a bottle top but no bottle. Something that appears insignificant but on which the whole case hangs.
Towards the end they have a sudden flash of inspiration and work out who did it, why it was done and, most importantly, how it was done.
Then the police gather all the suspects together, Agatha Christie style, for the big reveal. The show uses flashbacks during the denouement to show the TV audience what actually happened.
Series 8
The series begins with Episode #8.1 : A passenger is stabbed to death on the express bus to Honore. Jack and his team are baffled by the case though as no-one left their seat on the bus – so how on earth did they commit the murder?
Tune in to BBC1 on 10 January 2019 (UK) and find out.
Catch up on all the previous series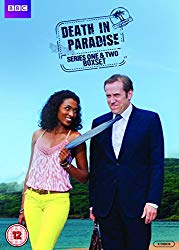 The first two series of the BBC crime drama starring Ben Miller. DI Richard Poole is sent to the stunning Caribbean Island of Saint Marie to solve an impossible murder. He hates sun, sea and sand, but he knows once he's solved the murder he'll be heading back to wonderful, cold, drizzly London. Or will he? With the help of unorthodox Dwayne, ambitious Fidel and the instincts of the beautiful Sergeant Camille Bordey they tackle an array of unique murders. As Richard's relationship with both the island and Camille develops, will he at last find his place in the world?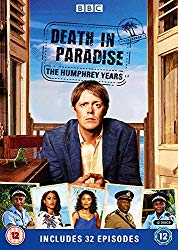 Spoiler alert. Richard Poole's untimely and tragic demise brings Humphrey Goodman to the beautiful island of Saint Marie as the new Detective Inspector. But while he enthusiastically embraces Caribbean life, his new team of Camille, Dwayne and Fidel quickly realise they've got another eccentric and rather frustrating Englishman on their hands… Humphrey's apparently random and disorganised approach to solving crime initially seems confounding, but it's not long before they realise they have a remarkable detective in their midst – one capable of solving his predecessor's own baffling murder. Together the team go on to brilliantly solve a host of dizzyingly mystifying murders, from zombie film stand-ins, to glamorous stewardesses and local politicians… All in a day's work when there's a death in paradise…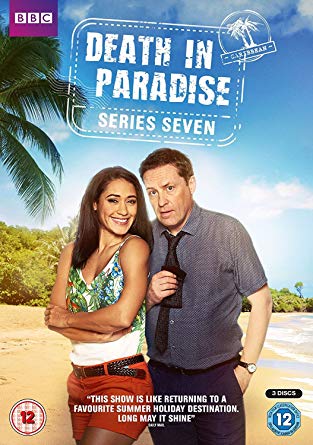 Jack Mooney is starting to settle in the sun-soaked island of Saint-Marie – but he has some impossible mysteries to solve. A champion poker player, apparently poisoned at the table in front of an astonished audience. A novelist, murdered in a plot more surprising than anything he's ever written. And a spiritual leader, strangled at a time when all the suspects were each other's alibis. Jack's laconic style belies a sharp mind and relentless determination. He's a brilliant detective and he'll need all his instinctive genius to solve these perplexing murders.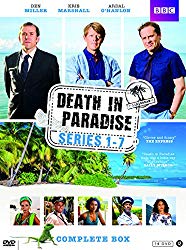 Hit comedy drama Death In Paradise is a fish-out-of-water detective series set on the beautiful Caribbean island of Saint Marie.
British detectives DI Richard Poole (Series 1 – 2) and DI Humphrey Goodman (Series 3 – 5) find themselves setting up home in the Caribbean as they arrive to head up the local police force and go on to solve a series of mystifying and puzzling murders. While Saint Marie may at first appear to be a paradise on earth, both DI Poole and DI Goodman soon discover that where there's sun, sea, sand and palm trees…there's nearly always murder!
ITM Games Group Murder Mystery Newsletter
Dying to know about murder mystery? Don't miss out,just sign up today.