I found Death Mask to have such a slow start that I had to restart the book a number of times before I was able to get into the story. It begins with Evelyn bumping into his lost love, Dorothy. A chance meeting that proves beneficial to both of them. Evelyn is in need of a job and Dorothy is in need of a tutor for her son.
Dorothy is newly widowed. She lost her husband, archaeologist Bruce Almond, on a dig in Greece. She has brought their son, Crispin, home to England, but the boy barely knows his mother and is proving difficult.
It takes until chapter 6 to find out how Bruce died, so it's slow going until then. But once you learn the circumstances of his demise, and once Crispin opens up about what happened……….and his suspicions that his father was murdered,  things really hot up.
The action moves apace after chapter 6. Just bear in mind that some of the things that were acceptable in the book would not be acceptable nowadays.
Worth a try.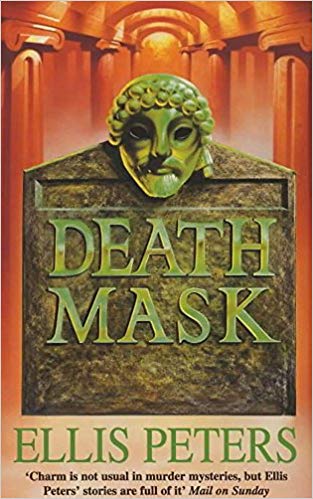 Available from Amazon
"When archaeologist Bruce Almond is tragically killed on a dig in Greece, his son Crispin returns to Somerset and to a mother he barely knows.
Crispin has good reason to believe his father's death was no accident, and in his grief and confusion even his mother is not free from suspicion – particularly when she seems over-friendly with two of Almond's ex-colleagues: men who had opportunity, if not motive, for foul play.
The truth lies buried along with some priceless Greek treasures, so Crispin baits a clever trap that is designed to lure the murderer out of hiding, fully realising how dangerous a game he is embarked upon…"
ITM Games Group Murder Mystery Newsletter
Dying to know about murder mystery? Don't miss out,just sign up today.