Movies Mobsters and Murder
Last week City Adventurers were whisked back in time to Hollywood in the 1920's…..To a time when the studios were just moving from silent films to the new talkies.
We had been invited to an extravagant house party, hosted by the notorious Katsby. With stars of stage and screen on the guest list and gangsters about to gatecrash, this was going to be a party that no-one would ever forget!
As a number of dead bodies were found, the police needed our help to solve the crimes…..
Movies Mobsters and Murder was a 1920s virtual murder mystery spread over 7 days by MurderedforMoney.
As usual the cast were excellent. They really throw themselves into the characters.
We spent ages working out means motive and opportunity prior to the zoom interrogation. Having watched other peoples questions we got to ask a few of our own and realised it would be back to the drawing board for us.
After much deliberation we came up with new suspects……..and we were right! Can't tell you who, though, as I'm sure MurderedforMoney are expecting to stage this mystery again.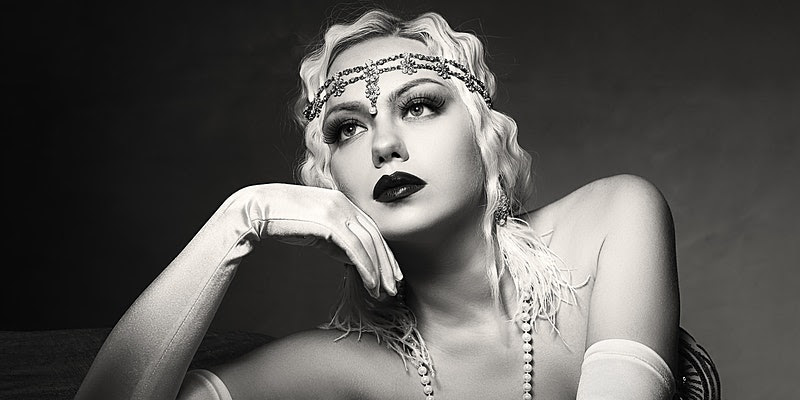 Murder at the Ratz Hotel
We had such a great time at Katsby's party, that the City Adventurers immediately signed up to spend August bank holiday investigating another Murdered For Money Virtual Murder Mystery.
Their next production is Murder at the Ratz Hotel and will be performed in support of the Minstead Trust and Hanger Farm Arts Centre.
Plot
When the new manager of the Ratz Hotel announces his plans for the new wing of the hotel not everyone is happy. In fact some people are furious! With secrets and lies rife, hidden histories, revenge and unrequited love are all revealed with hilarious but deadly consequences.
Tickets are available via Eventbrite